Vibe Check #2(September 2023)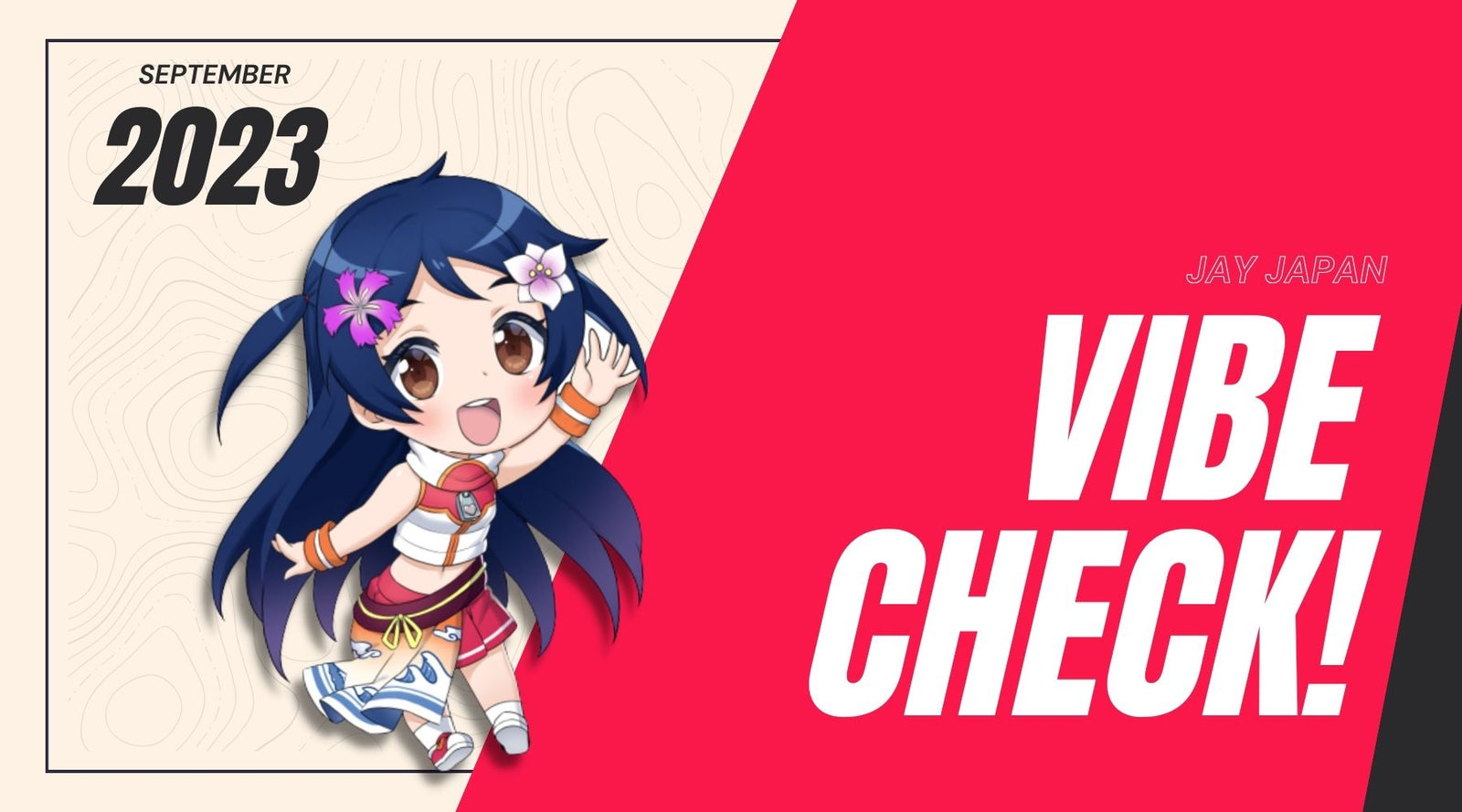 Welcome to #2 of our Vibe Check. Where we have updates dealing with Japanese culture, anime, manga, or anything that's on the top of our heads.
Check #1: Racing Galore for MF Ghost
I saw the preview for the new anime series MF GHOST and I was immediately up for watching the iconic cars come racing through the track. Iconic car brands such as Ferrari, Lamborghini, and my favorite car of it all: obviously the JDM (Japanese Domestic Market) icon Nissan GT-R. The storyline was really nice to see: a racing prodigy that did extremely well at a racing school in England is going for a racing league in Japan that's taking the world by storm.
It was a really nice way to see the iconic supercars racing through the lanes and the emotion of each racer to win. Hopefully, the hype is real for that one! Plus for Shun Aiba, the character that drives the Nissan GT-R is automatically my favorite~
Check #2: Nostalgia of Tokyo Drift
 As I was eating some ramen and almost getting ready for bed, I saw there was a Fast and Furious movie that was coming on next on my TV. My initial thought was, "Hopefully, it's not the new ones that are filled with too many explosions." 
However, it was the old school street-racing of Fast and Furious: Tokyo Drift. I remembered when I was a child that watching Tokyo Drift was one of the very few instances of me watching what Japanese culture was like outside of anime. The gaijin (outsider) going inside of the lifestyle of Japan's street racing. At that time (and still now), I was into the different types of Japanese cars that was speeding and drifting through Tokyo and how Japanese school and the glimpse of nightlife was in Tokyo.
I loved the movie and was ranked as one of my most favorite movies of all now. Now, as I'm rewatching it, I get this amazing feeling of racing JDMs and drifting towards corners. The '94 Nissan Skyline GT-R, the '97 Mazda RX-7, the Nissan 350Z. I do understand why some people are into JDMs and wanting to trick out their cars.
Would I do all the drifting they would do? No.... not now but probably later on..., but I do want to have those types of cars one day and trick it out Kira style~
Check #3: Forza Horizon 6's Location
Finishing off this vibe check of a car-related blog post is the upcoming racing game that is Forza Horizon 6. I've been a decent fan of the game despite only playing Forza Horizon 3, 4, and 5, but Forza Horizon 6 seems to obviously made me interested in shelling out some money. The reason for that is the location.
Forza Horizon has always find weird places that doesn't really make sense for
street racing and "organized" racing. Fictional location and representation of Australia, Great Britain, and Mexico are strange places (in my opinion) for street races and the bunch. Not saying you don't see supercars and hypercars on those areas, but not many people would pop those locations immediately when it comes to street racing and iconic supercars in that combination. 
Thus leads to Forza Horizon 6. Although yeah, the game won't come out until at least 2024 (or sadly 2025), but like I said, the reason I am hyped for the game despite not coming out for this year is the location alone.
The location for Forza Horizon 6 could possibly take place at a representation of Japan. That's why the location alone was the reason I wanted to buy the game. Probably even for pre-order with exclusive add-ons. You know that's the game you wanted the moment you'll wait for pre-order to come out.
That's all for the Vibe Check. Mainly this one is dealing with Japanese cars since they're one of my favorite topics dealing with Japanese culture outside of anime and manga. 
Hopefully you guys liked it and stick around for the end of next month for October's Vibe Check!
---