Uncover the Fascinating Traditions Behind Japan's Halloween Celebrations!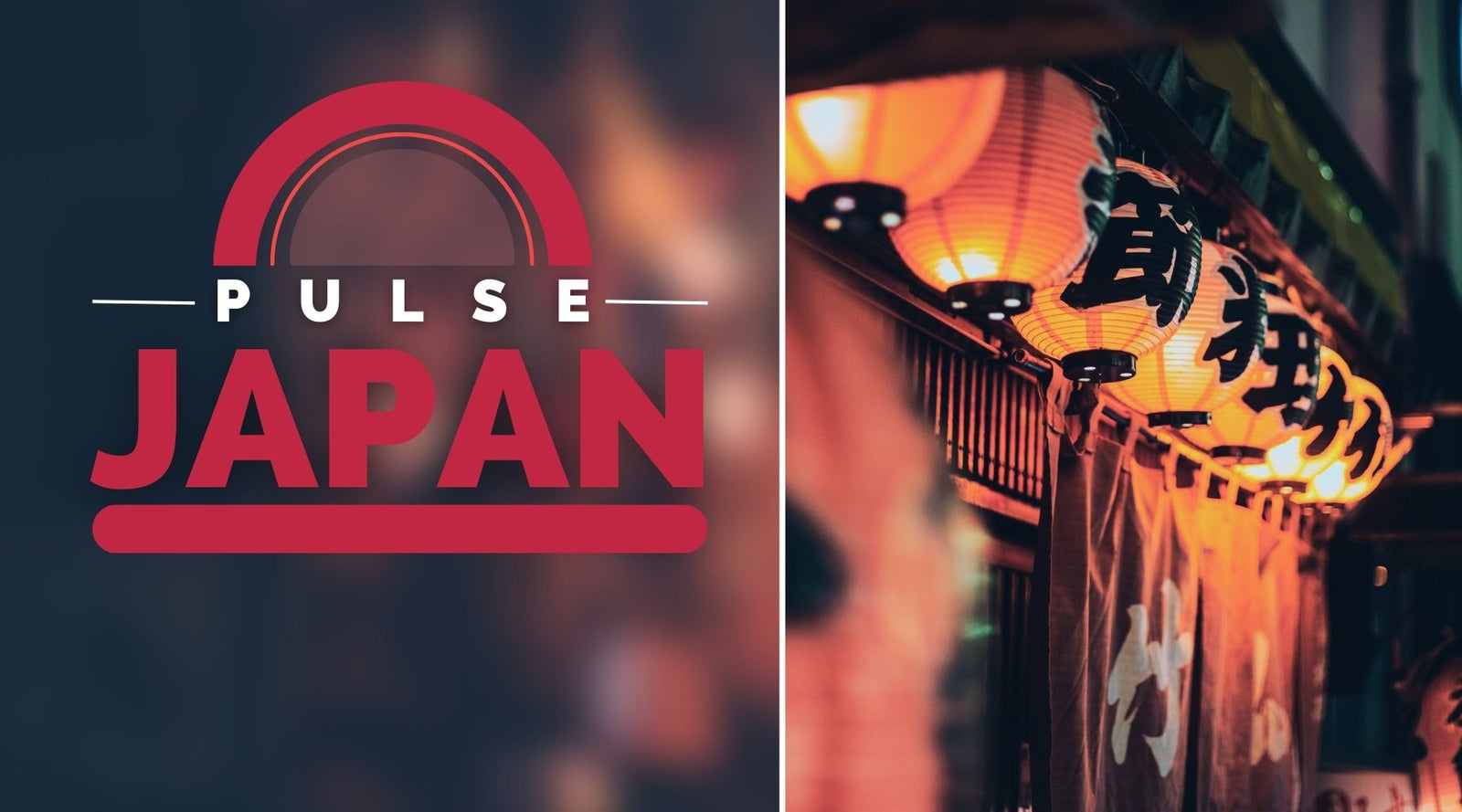 Uncover the Fascinating Traditions Behind Japan's Halloween Celebrations!
How Popular is Halloween in Japan and Why?
Halloween has become an increasingly popular event in Japan over the past few decades. Though not a traditional Japanese holiday, Halloween has been embraced by the Japanese as a fun and exciting celebration, especially among the younger generations.
There are several reasons for Halloween's rising popularity in Japan:
Western cultural influences - As Japan continues to be exposed to and influenced by Western culture, holidays like Halloween have been adopted and adapted to Japanese tastes.

Love of costumes and cosplay - Japanese culture embraces dressing up in costumes, both for festivals and as a hobby (cosplay). The costume aspect of Halloween really appeals to many Japanese.

Party atmosphere - Halloween offers an opportunity to get together with friends and have a lively party, which aligns with parts of Japanese youth culture.

Seasonal timing - Halloween falls during autumn, a beautiful and popular season in Japan, so the holiday spirit aligns well with the season.

Commercialization - Retailers and businesses in Japan have actively promoted Halloween, making costumes, decorations, and candy more available.
While Halloween doesn't have the religious and historical roots that it does in Western countries, the Japanese have wholeheartedly embraced the secular, popular aspects of the holiday. Today Halloween generates major business and is actively celebrated across Japan, especially in big cities like Tokyo.
Halloween in Japan Facts
Traditions and Customs
Halloween celebrations in Japan incorporate some Western traditions as well as unique Japanese twists:
Pumpkin carving - Japanese celebrate Halloween with familiar jack-o-lanterns. But Japanese pumpkins are smaller, so carved designs are simpler.

Costume parties - Dressing up on Halloween is very popular, both for kids and young adults. Costumes are often handmade instead of store-bought.

Trick-or-treating - Kids go door to door for candy saying "Trick or treat!" in English. But this is usually only done in major cities.

Halloween treats - Japanese candy companies make special Halloween sweets. Japanese favorites like Pocky and Koala's March are dressed up for the holiday.

Halloween decor - Japanese homes and businesses decorate with jack-o-lanterns, ghosts, witches, and black cats. Cobwebs and bats are also common.

Cosplay - Many young adults dress up elaborately and gather in costume hotspots like Shibuya and Harajuku in Tokyo.

Disney Halloween - Tokyo Disneyland and DisneySea host special Halloween parades and shows.
While keeping some Western traditions, the Japanese have also made Halloween their own with cosplay and trendy yet spooky sweets. Halloween in Japan has a more lighthearted and cute tone compared to the scarier celebrations in other countries.
Celebration Etiquette
If you're celebrating Halloween in Japan, here are some tips to keep in mind:
Ask first before taking photos of cosplayers. Not everyone wants their photo taken.

Bring small treats if you visit private homes while trick-or-treating.

Don't wear very scary, gory, or violent costumes around children.

Be aware that Halloween falls near O-bon, a Buddhist holiday honoring deceased ancestors.

Watch alcohol consumption at Halloween parties and gatherings.

Clean up any trash after celebrating, like discarded costume parts or candy wrappers.

Learn some basic Japanese phrases to interact with locals while celebrating.

Follow all rules and etiquette if celebrating Halloween at an event or theme park.
While Halloween is more casual than some traditional Japanese holidays, following basic manners and customs will show respect for local culture and ensure everyone enjoys the festivities.
Halloween in Tokyo 2023
Event Activities
Halloween celebrations take over Tokyo in October, with many exciting events happening across the city. Here are some of the top activities to check out for Halloween 2023 in Tokyo:
Disney Halloween Parades & Shows - Both Tokyo Disneyland and DisneySea go all-out with special Halloween parades, shows, characters in costume, and park decorations.

Shibuya Street Party - On Halloween night, Shibuya Crossing becomes a massive street party with thousands of costumed revelers.

Kawasaki Halloween Parade - An annual parade with incredible floats, costumes, dancers, and bands marches through the streets of Kawasaki City.

Halloween Treats - Limited-edition sweets like pumpkin-flavored Kit Kats and ghostly Krispy Kreme donuts go on sale around Halloween.

Haunted Houses - Japan has hundreds of terrifying pop-up haunted houses to get your fright on.

Club Events - Tokyo clubs host Halloween costume parties and events with DJs, dancing, and drinks.

Zombie Walks - People dressed as zombies shamble through the streets of Tokyo during massive zombie walks.

Pumpkin Exhibits - Check out carved pumpkins and Halloween displays at botanical gardens, department stores, and design museums.
Tokyo really embraces the costume and party aspects of Halloween in a huge way. Put together a great costume and prepare for lively, spooky celebrations!
Event Locations
The most popular areas to celebrate Halloween in Tokyo include:
Shibuya - The famous Shibuya crossing transforms into a street party on Halloween night. Nearby nightclubs also host big events.

Roppongi - This nightlife district has lots of foreigner-friendly Halloween parties and club events.

Shinjuku - Shinjuku has trick-or-treating, costume events, haunted houses, and Halloween treats.

Harajuku - See elaborate cosplay costumes around Harajuku, Meiji Shrine, and Yoyogi Park.

Disney Parks - Both Tokyo Disneyland and DisneySea go all-out with Halloween parades and shows.

Kawasaki - The crazy Halloween Parade marches through Kawasaki near Tokyo every year.

Sunshine City - This complex in Ikebukuro has a huge Halloween event with a pumpkin exhibition.

Yokohama - The Minato Mirai area of Yokohama hosts a Halloween festival and parade.
Be sure to research the dates and details of specific Halloween events as you plan your itinerary. Have a frightfully fun time celebrating Halloween Tokyo-style!
Here is a continuation of the blog post:
Popular Halloween Costumes in Japan
Halloween costumes are a big part of the celebration in Japan. Some popular costumes you'll see include:
Anime/manga characters - Japanese love dressing as characters like Pikachu, Sailor Moon, or Naruto.

Disney characters - Disney is hugely popular in Japan, so expect to see Mickey, Minnie, and more.

Maids and butlers - These cute maid and butler costumes are iconic parts of Japanese cosplay.

Monsters - Classics like vampires, zombies, werewolves, and ghosts are always popular.

Superheroes - Japanese cosplayers make amazing costumes of heroes like Batman, Spiderman, and Wonder Woman.

Occupations - Salarymen, nurses, firefighters, and police officers are common costumes.

Music artists - Fans dress as their favorite J-Pop, K-Pop, or Western music idols.
Halloween costumes in Japan tend to be more kawaii (cute) or cool than scary or gory. Even traditional monsters like zombies have a cuter look. Cosplay-quality costumes are also the norm, not store-bought ones.
Halloween Treats in Japan
Limited-edition Halloween sweets are a big part of the celebration in Japan. Some examples include:
Halloween Kit Kats - Pumpkin pudding and ghostly flavors of the iconic Kit Kat candy.

Disney Halloween Popcorn Buckets - Special Halloween buckets of popcorn from Tokyo Disney.

Halloween Krispy Kreme Donuts - Krispy Kreme makes pumpkin and chocolate bat donuts.

Halloween Pocky - Pocky in spooky flavors like ghost, pumpkin, and witch's brew.

Halloween Cakes - Bakeries make cakes that look like monsters, ghosts, pumpkins, and more.

Spooky Sodas - Ramune and other sodas get Halloween makeovers with black, orange, or glow-in-the-dark flavors.

Character Candy - Candy companies release Halloween versions of popular characters on the packaging.
Limited-edition snacks are announced every August and September before Halloween. Keep an eye out for unique Japanese twists on classic Halloween treats.
Halloween Events at Theme Parks
Theme parks in Japan really get into the Halloween spirit with special events, including:
Tokyo Disney - Both Tokyo Disneyland and DisneySea have Halloween parades, shows, decorations, and character greetings.

Universal Studios Japan - At Universal Studios Japan in Osaka, the park becomes "Universal Surprise Halloween" with horror mazes.

Fuji-Q Highland - Fuji-Q Highland has haunted houses and hosts the "Killers" horror event.

Sanrio Puroland - Sanrio Puroland has a cute Halloween live show and characters in costume.

Yomiuriland - Yomiuriland has trick-or-treating, a Halloween parade, and special shows.
Make sure to plan ahead of time to get the best chances and beating the crowd! 
Halloween Shopping in Japan
Halloween shopping in Japan is a unique experience, as the country's retailers fully embrace the holiday with a wide array of goods and decorations. Here are some highlights:

- Costume Shopping: Stores like Don Quijote, Tokyu Hands, and Loft offer a wide range of Halloween costumes, from popular anime characters to classic monsters. Many Japanese prefer to make their own costumes, so these stores also provide materials for DIY projects.
- Halloween Decorations: Shops sell a variety of Halloween decorations, including jack-o-lanterns, ghosts, witches, and black cats. You can also find cobwebs, bats, and other spooky decor.
- Candy and Treats: Supermarkets and convenience stores stock up on Halloween-themed sweets and snacks. Look out for limited-edition candies from brands like Pocky and Kit Kat, as well as uniquely Japanese treats.
- Party Supplies: If you're hosting a Halloween party, you'll find everything you need, from themed tableware to spooky lighting and sound effects.
- Themed Goods: Many stores sell Halloween versions of everyday items, like pumpkin-shaped bento boxes or ghostly stationery, adding an extra touch of fun to the season.

Remember that Halloween merchandise tends to sell out quickly, especially the more unique items, so it's a good idea to start your shopping early.
Conclusion
Halloween in Japan is a vibrant and lively celebration that has gained immense popularity over the past few decades. The influence of Western culture, the Japanese love for cosplay, and the commercialization of the holiday have all contributed to its widespread acceptance and enjoyment, particularly among the younger generations.

Japanese Halloween traditions include pumpkin carving, costume parties, trick-or-treating, and unique Halloween-themed treats. The holiday is celebrated with a more lighthearted and cute tone compared to other countries, with a strong emphasis on costumes and social gatherings. Tokyo, in particular, is known for its grand Halloween celebrations, featuring parades, street parties, haunted houses, and special events at theme parks.

Costumes in Japan tend to be more elaborate and often revolve around popular anime, manga, and Disney characters. Halloween treats also play a significant role in the festivities, with many candy companies releasing limited-edition Halloween sweets. Theme parks like Tokyo Disneyland and Universal Studios Japan host special Halloween events, making the holiday an exciting time for both locals and tourists.

Shopping for Halloween in Japan offers a unique experience, with stores stocking up on a wide range of costumes, decorations, candies, and themed goods. Despite not being a traditional Japanese holiday, Halloween in Japan is a major event that showcases the country's creativity, enthusiasm for cosplay, and knack for blending foreign traditions with their own unique twists.
Happy Halloween for everyone around the world!
---