Dive into the Dark Side with 7 Horror Anime to Set the Halloween Mood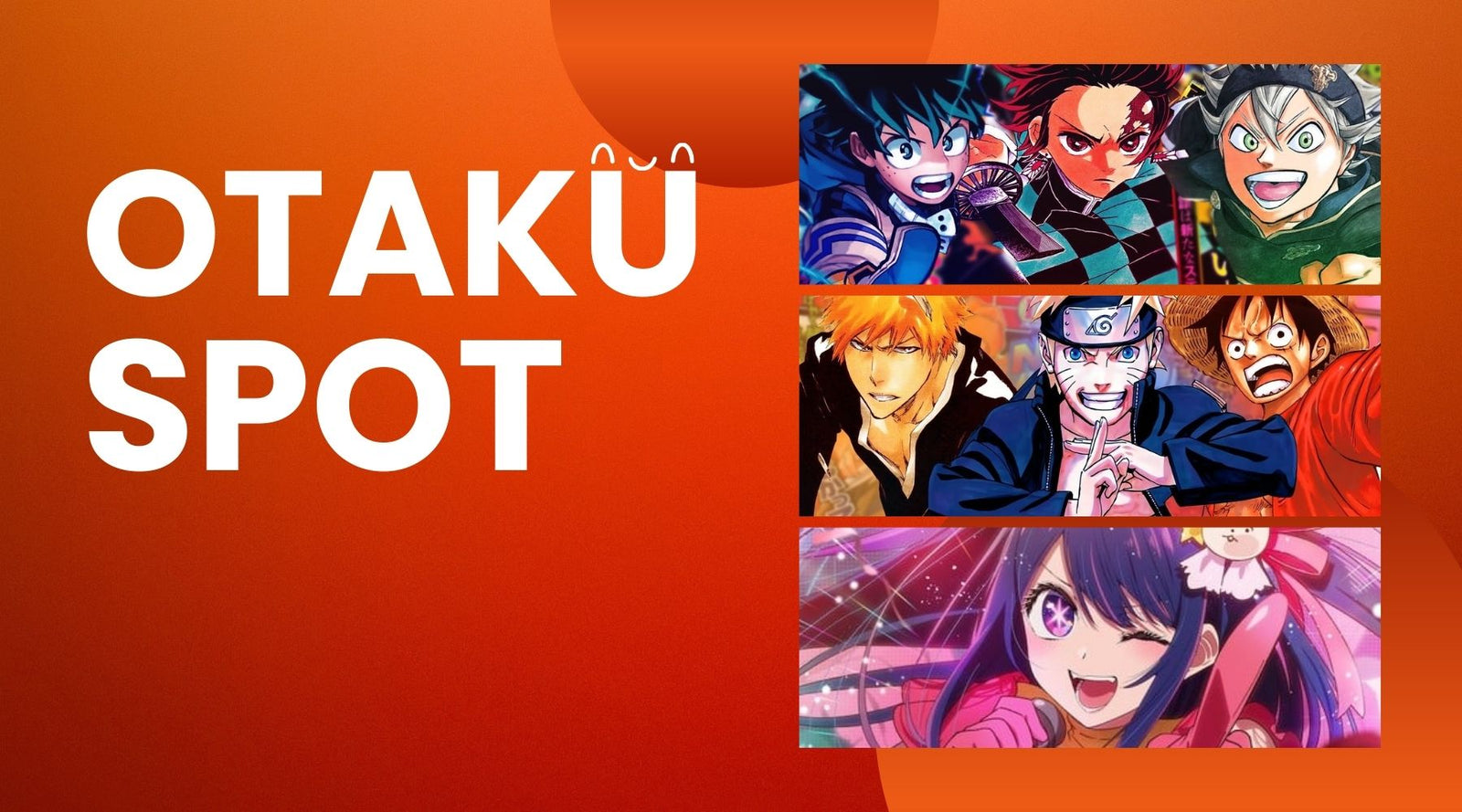 Halloween is just around the corner and what better way to get into the spooky spirit than by watching some horror anime? Get ready for a thrilling and chilling binge-watching session with these 7 anime series that will keep you up at night!
Anime #1: Parasyte: The Maxim
Parasyte: The Maxim is a horror sci-fi anime that aired in 2014. It follows the story of Shinichi Izumi, an ordinary high school student who gets attacked by parasitic aliens called Parasytes that start invading Earth. One Parasyte fails to take over Shinichi's brain and ends up embedded in his right hand instead. Now forced to co-exist, Shinichi and his Parasyte named Migi must work together to survive against the other Parasytes that see them as a threat.
With its grotesque creature designs and brutal battle scenes, Parasyte: The Maxim has a very creepy and suspenseful atmosphere. The parasites can morph their human host's bodies into horrific monster forms.
There is also a constant underlying tension as Shinichi tries to figure out how to live his daily life while also hiding that his right hand is now a murderous parasite. If you're looking for an anime with disturbing body horror and edge-of-your-seat action, Parasyte: The Maxim is a great choice.
Anime #2: Mononoke
Mononoke is a horror anthology anime series that aired in 2007. It follows the mysterious Medicine Seller as he travels feudal Japan and encounters spirits called Mononoke that are born from negative human emotions. In each story arc, the Medicine Seller must uncover the Form, Truth, and Reason behind the Mononoke in order to slay it.
Mononoke has a very unique art style inspired by traditional Japanese art and theater. The character designs are eerie and exaggerated, and the backgrounds have a washed-out look full of muted colors. This gives the anime a surreal and unsettling vibe from start to finish.
In addition to the visuals, the stories themselves are creepy and steeped in Japanese folklore. Various yokai and supernatural entities appear, and the Mononoke are always disturbing and malevolent. If you want a stylistically striking and creepy anime, Mononoke is a perfect choice.
Anime #3: Corpse Party
Based on the horror video game series, Corpse Party follows a group of students who get transported to an alternate dimension version of their school haunted by the ghosts of murder victims. After performing a ritual at their school, the students of Kisaragi Academy find themselves trapped in the haunted Heavenly Host Elementary School. They must try to find a way out while avoiding the violent spirits of murdered children.
With its violent depictions and gory deaths, Corpse Party fully embraces its horror elements. Students get dismembered, crushed, and killed in all manner of disturbing ways.
The atmosphere is tense and terrifying as the students explore the creepy, abandoned school infested with ghosts. In addition to the spirits of the dead children, there are other human threats as well.
If you are looking for a chilling anime with lots of blood, gore, and scares, Corpse Party is a great option.
Anime #4: Interviews with Monster Girls
Interviews with Monster Girls is a lighthearted take on horror anime. In a world where demi-humans exist and slowly integrate with human society, high school biology teacher Tetsuo Takahashi takes an interest in studying them. He ends up interviewing and befriending three monster girls: vampire student Hikari, dullahan teacher Sakie, and snow woman student Yuki.
Despite featuring a vampire, dullahan, and yuki-onna characters, Interviews with Monster Girls focuses more on slice-of-life comedy and heartwarming drama rather than scares. The demi-human characters have to deal with the same teen problems and self-image issues as anyone else their age.
However, the anime still works with some horror elements like Hikari drinking blood packets and Sakie's disembodied head.
Overall, it's a more relaxed and feel-good take on monster characters that offers both humor and touching moments.
Anime #5: Higurashi: When They Cry
Higurashi: When They Cry is a psychological horror anime that uses time loops and paranoia to create a suspenseful atmosphere. The story takes place in the small village of Hinamizawa, where every year, one person goes missing and another dies on the night of the village's Cotton Drifting Festival.
The anime follows a group of friends, particularly Keiichi Maebara, as they experience these strange events over and over again in different time loops. As Keiichi starts to unravel the dark secrets and history hidden in the village, the series becomes a tense thrill ride.
The characters descend into madness and paranoia as they cannot trust anyone. On top of the suspense and mystery, Higurashi has some extremely violent and gory scenes that punctuate the tension.
With its complex plotting and sense of inescapable doom, Higurashi is perfect for those looking for an intense psychological thriller.
Anime #6: Tokyo Ghoul
Tokyo Ghoul takes place in an alternate reality where human-eating creatures called Ghouls live amongst people in secret. The anime follows Ken Kaneki, a normal college student who becomes half-Ghoul after a deadly encounter. He is taken in by a group of Ghouls to learn how to live in both their and the human world.
With its dark tone, visceral fight scenes, and body horror elements, Tokyo Ghoul creates an intense atmosphere. Ghouls look normal but when they reveal their true forms, they have monstrous and creepy features like black eyes and tentacle-like kagune organs.
There is also a significant amount of gore as Ghouls devour human victims to survive.
Tokyo Ghoul balances action, drama, and horror flawlessly for an experience that will leave you on the edge of your seat.
Anime #7: Rosario + Vampire
Rosario + Vampire is a harem anime with a spooky supernatural twist. Ordinary high schooler Tsukune Aono gets accidentally enrolled at Yokai Academy, a school for monsters learning to co-exist with humans. There he meets the vampire Moka, who takes a liking to him, along with other monster classmates like a succubus, a snow woman, and a witch.
Despite the cast being made up of classic horror movie monsters, Rosario + Vampire focuses more on comedy, romance, and fanservice than scares. Moka is a cute and bubbly vampire whose true power only comes out when she removes her rosary cross.
The anime has fun portraying the quirky sides of its monster girl characters while also working on some action and horror elements. If you want a lighter horror comedy take, Rosario + Vampire is perfect for the Halloween season.
Conclusion
This Halloween season, get your fill of chills and thrills with these 7 creepy anime series. From the body horror of Parasyte: The Maxim to the psychological suspense of Higurashi: When They Cry, there's something here for every horror anime fan. If you're looking for jump scares and gore, check out Corpse Party or Tokyo Ghoul. For a creepy atmosphere, you can't go wrong with Mononoke. And if you want a lighter, comedy take on classic movie monsters, give Rosario + Vampire a try.
With dark tones, violent battles, disturbing imagery, paranormal activity, and tragic backstories, these shows are perfect for getting you in the Halloween spirit. Just make sure to watch with the lights on, especially if you're diving into something extra chilling like Parasyte or Higurashi.
So grab some candy, turn off your phone, and get ready for a spooktacular anime binge this Halloween season!
---