Anime as a Teacher: Valuable Life Lessons and Growth Opportunities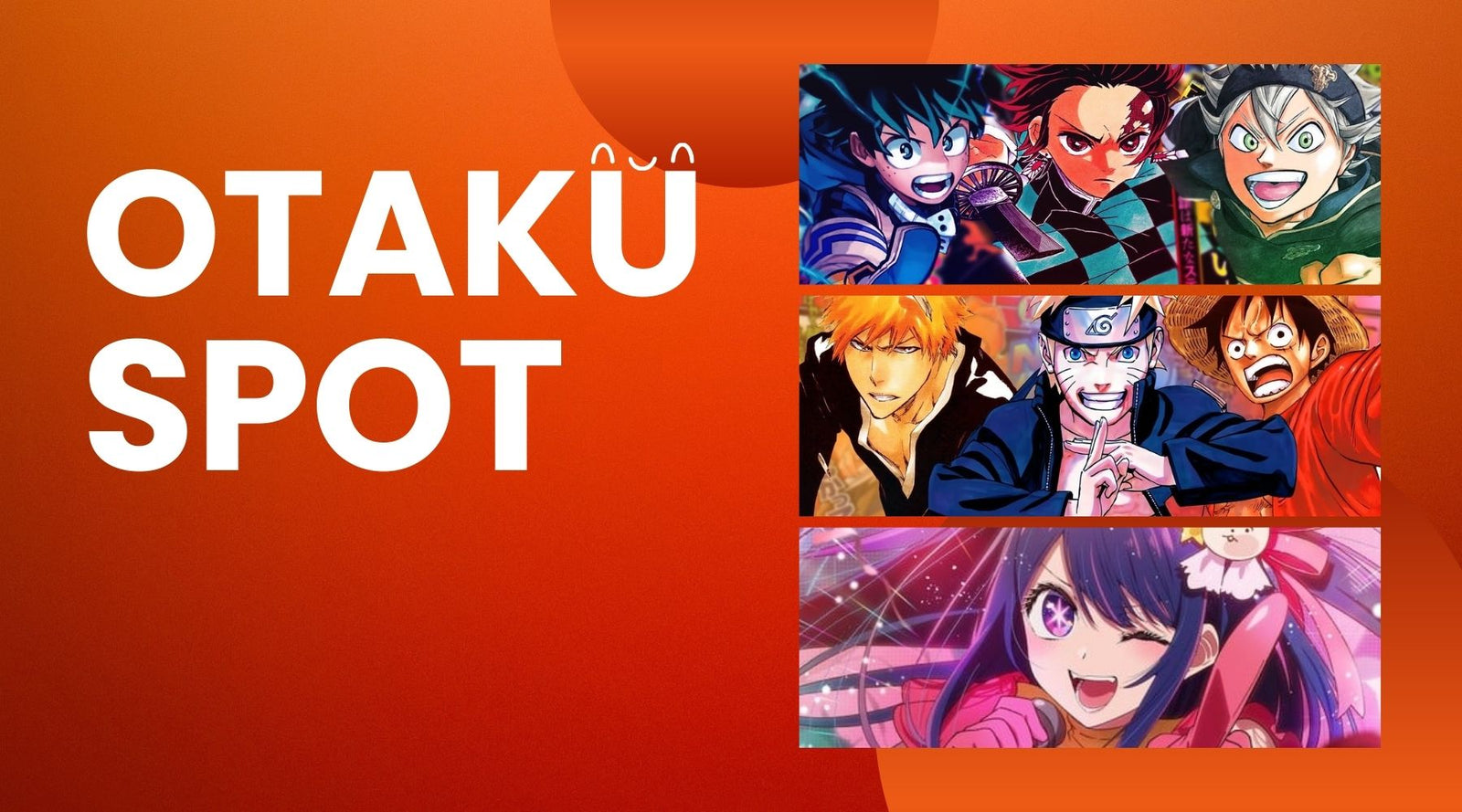 Introduction: Understanding Anime's Power to Teach
Anime, a term used to describe a style of animation originating in Japan, has become a global phenomenon. With its captivating storylines, rich characters, and varied genres, anime has a broad appeal that transcends cultural and demographic boundaries. From thrilling action and adventure series to heart-warming slice-of-life stories, the diversity of anime content is truly astounding. This range makes it a medium that can easily cater to an array of preferences and tastes.

However, the allure of anime extends far beyond its entertainment value. According to CBR.com, "There are some lessons that only anime can teach us". Anime often explores profound themes and life lessons, imparting wisdom that can apply to our everyday lives. Unlike traditional cartoons, anime frequently delves into complex narratives and character development, providing a platform for viewers to gain valuable insights and perspectives.

Indeed, anime depicts a myriad of virtues such as loyalty, self-sacrifice, resilience, and diligence, inspiring viewers to adopt these socially accepted behaviors. These messages can positively influence their audience, guiding them on a path of personal growth and moral development. As spokenvision.com phrases it, "People can then adopt socially-accepted and moral behaviors which can help them as persons".

Furthermore, anime's emphasis on personal growth is not just limited to its characters. A prime example is the anime show Barakamon, where the protagonist, Seishuu Handa, undergoes a transformation from an angry, impulsive individual to a calm and patient person. As noted by animemotivation.com, "It's these types of Anime shows that can teach you the power of personal growth and improving yourself." Thus, anime serves not just as a form of escapism, but also as a mirror reflecting our potential for change and improvement.

In essence, anime is not merely a source of entertainment - it is also a teacher. It holds lessons about friendship, loyalty, courage, self-worth, and much more. By engaging with anime, we are allowed to learn, grow, and reflect on ourselves and the world around us. So, let's embark on this journey together, exploring the fascinating world of anime and the valuable life lessons it has to offer.

Anime's Approach to Friendship and Loyalty
Anime is known for its broad appeal and diversity, but one recurrent theme that resonates with audiences worldwide is the portrayal of friendship and loyalty. The bonds between characters often serve as the backbone of the plot in many anime series. These friendships are not just superficial alliances; they represent deep connections built on trust, loyalty, and mutual respect.

Analysis of the Theme of Friendship in Popular Anime Series
Friendship is a theme that features prominently in anime, from action-packed shounen to slice-of-life dramas. For instance, Fairy Tail is a popular series where the powers of characters are significantly influenced by their emotions and relationships. When the chips are down and the situation looks grim, the power of friendship in this universe can overcome any obstacle, demonstrating the incredible strength that comes from unity and mutual support.(source)

Anime's Emphasis on Loyalty and Self-Sacrifice for Friends
Beyond the bonds of friendship, anime also emphasizes loyalty and self-sacrifice. Characters often go to great lengths to protect their friends, even at the risk of their own lives. This is evident in the relationship between Kakashi and Obito from Naruto. Despite believing that his friend was dead, Kakashi would regularly visit Obito's grave, expressing his regret for not being able to save him. In return, Obito shows the same loyalty, siding with Team 7 during the final hour of his life, thereby repaying Kakashi's loyalty.(source)

Characters Who Fight for Their Friends
Moreover, there are numerous examples of characters who fight for their friends. Take the duo Meliodas and Ban from The Seven Deadly Sins. Meliodas risks his life to rescue Ban, who was held captive in a guarded prison. In turn, Ban goes to Purgatory to save Meliodas, showing that their friendship transcends the boundaries of life and death.(source) Another iconic friendship is that of King and Saitama in One Punch Man. Despite their contrasting power levels, their bond is unshakeable. They stand by each other, highlighting that true friendship isn't about power or capability but is about understanding, trust, and acceptance.(source)

In essence, anime's depiction of friendship and loyalty is not only heartwarming but also inspiring. It teaches us that our bonds with others can be our greatest strength and that true loyalty involves self-sacrifice and unwavering dedication to those we care about. Anime serves as a reminder that these values are universal, crossing cultural boundaries and touching hearts everywhere.

The Importance of Actions Over Attitude in Anime
Often in anime, the narrative emphasizes the importance of actions over attitude. It is not enough to have a positive or righteous attitude; characters must demonstrate their beliefs through their actions and decisions. This is a consistent theme across various anime series, and it has profound implications for viewers.

The Portrayal of Actions Over Attitude In Anime
In many popular anime series, the actions of the characters often speak louder than their words. For instance, in 'Fullmetal Alchemist,' we are shown that your mistakes don't define you, but rather how you react to them does. Similarly, in 'One Piece,' the strength of a character is not measured by their vocal claims, but by their courageous acts and willingness to fight for what they believe in.

Analyzing Specific Anime Scenes
The anime 'Samurai Champloo' demonstrates this lesson perfectly. The story revolves around Fuu, a 15-year-old girl searching for a samurai who smells of sunflowers. Despite her dire situation, she takes action, recruiting Mugen and Jin to help her in her quest. She doesn't just dream about finding the samurai, she takes responsibility for her situation and actively works towards her goal, teaching viewers that hard decisions often lead to the best outcomes.

Another example can be found in 'My Hero Academia,' an anime filled with motivational lessons about pursuing dreams. The protagonist, Izuku Midoriya, is initially quirkless (without superpowers) in a world where quirks are the norm. Yet, he doesn't let his circumstances dictate his future. Instead, he takes action, proving his worth and earning himself a place in the prestigious UA High School, a training ground for future heroes. This demonstrates the vital lesson that it's not our circumstances or attitudes that define us, but our actions.

Possible Real-Life Implications
The anime's focus on actions over attitude carries a significant lesson for viewers in real life. It teaches us that while having a positive attitude is important, it is our actions that truly define us. We can apply this lesson in various situations, whether it's in our personal relationships, academic pursuits, or professional lives. After all, it's not what we say we'll do that matters, but what we actually do.

By watching these anime series, viewers can learn to focus more on their actions and less on their attitudes. Every decision we make, and every action we take, shapes our character and defines who we are more than any attitude or belief. So next time you find yourself in a challenging situation, remember the lessons from anime and focus on your actions, not just your attitude.

The Anime Perspective on Self-Worth
In the vibrant world of anime, an overarching theme often portrayed is the concept that no individual is worthless. This unique medium highlights the inherent value in every character, no matter how insignificant they may seem at first glance. While some characters may start as underdogs or even nuisances, their journeys often lead to them finding their purpose, worth, and the roles they play in their respective narratives.

Take for instance Naruto Uzumaki from the eponymous series "Naruto". He starts as a social pariah, disdained by his village due to the demon fox sealed within him. However, Naruto's unwavering determination and belief in himself eventually leads him to become the hero of his village and its leader, proving his self-worth to everyone, including himself. His journey is a testament to the idea that nobody is useless, and everyone has a role to play (source).

Another notable example is Tamaki Amajiki, aka Suneater, from "My Hero Academia". Despite suffering from severe social anxiety and self-esteem issues, Suneater's unique power and his unwavering resolve make him one of the most formidable heroes in the series. His story presents a valuable lesson: personal struggles do not devalue us but can push us toward our true potential (source).

These lessons from anime about self-worth are not just thematic elements, but also practical tools that viewers can apply in their daily lives. When we feel underestimated or devalued, we can draw inspiration from characters like Naruto and Suneater who found ways to prove their worth. We must remember that everyone has something valuable to contribute, and each of us plays a vital role in our own narratives. Our perceived weaknesses can often transform into our greatest strengths when faced with challenges.

Furthermore, anime teaches us the importance of believing in ourselves. As depicted in various series, those who have faith and confidence in themselves are the ones who achieve success (source). Therefore, these stories encourage us to foster self-belief and maintain a positive self-image, which is critical to boosting our self-esteem in real life.

Ultimately, anime serves as a powerful medium that presents profound messages about self-worth and self-belief. It reminds us that we all have a unique value and purpose waiting to be discovered, fostering a sense of positivity and resilience that can greatly enhance our real-life experiences.

Risk, Courage, and Personal Growth in Anime
An intriguing aspect of anime storytelling is its approach to risk-taking and fighting for one's life. This theme is often portrayed through the lens of courage, resilience, and personal growth. Characters like Goku from Dragon Ball and Satoru Gojo from Jujutsu Kaisen are rarely scared, demonstrating a fearless attitude that sets them apart (source). They often take risks, confront their fears, and fight against all odds, embodying the essence of courage and the will to survive.

The theme of risk-taking in anime fosters a sense of courage and personal growth. It's not just about physical battles; it's also about the mental and emotional challenges the characters face. For instance, when we look at characters such as Takemichi Hanagaki from Tokyo Revengers and Shinichi Izumi from Parasyte the Maxim, we see remarkable character development (as they navigate through risky situations.

Takemichi Hanagaki, the protagonist of Tokyo Revengers, starts off as a timid and helpless individual. However, when he discovers the ability to time travel, he takes on the daunting task of changing the past to save his loved ones. This involves confronting dangerous gang members and altering the course of history. Through his journey, Takemichi learns to overcome his fears and develop the courage to stand up for what he believes in.

Similarly, Shinichi Izumi from Parasyte the Maxim undergoes a transformative experience when his right hand is taken over by a parasitic alien. Initially shocked and terrified, Shinichi takes on the risk of coexisting with the parasite named Migi, forming an unusual partnership. As he faces life-threatening situations and battles against other parasites, Shinichi becomes more resilient, adapting to his new circumstances and finding his own strength within.

Both Takemichi and Shinichi's stories highlight the importance of taking risks in order to grow as individuals. Their willingness to confront danger head-on pushes them to break free from their comfort zones and discover their true potential. Moreover, the mental and emotional challenges they face throughout their journeys add depth to their character development, making their growth even more impactful.

In conclusion, the theme of risk-taking in anime serves as a catalyst for courage and personal growth. Characters like Takemichi Hanagaki and Shinichi Izumi exemplify this by embracing risky situations, overcoming their fears, and evolving into stronger individuals. Their stories inspire viewers to step out of their own comfort zones and face challenges with determination, knowing that it is through these risks that actual growth can be achieved.

Conclusion
Anime can be a powerful tool in our lives, no matter how we use it. Whether it's a way to escape the harsh reality of our lives or a source of inspiration and determination to make our lives better, anime provides endless opportunities to learn and grow. So if you're looking for an entertaining and meaningful way to spend your time, why not give anime a try? Who knows, it may just change your life!
---