An Introductory Manual to Presenting Anime to Novices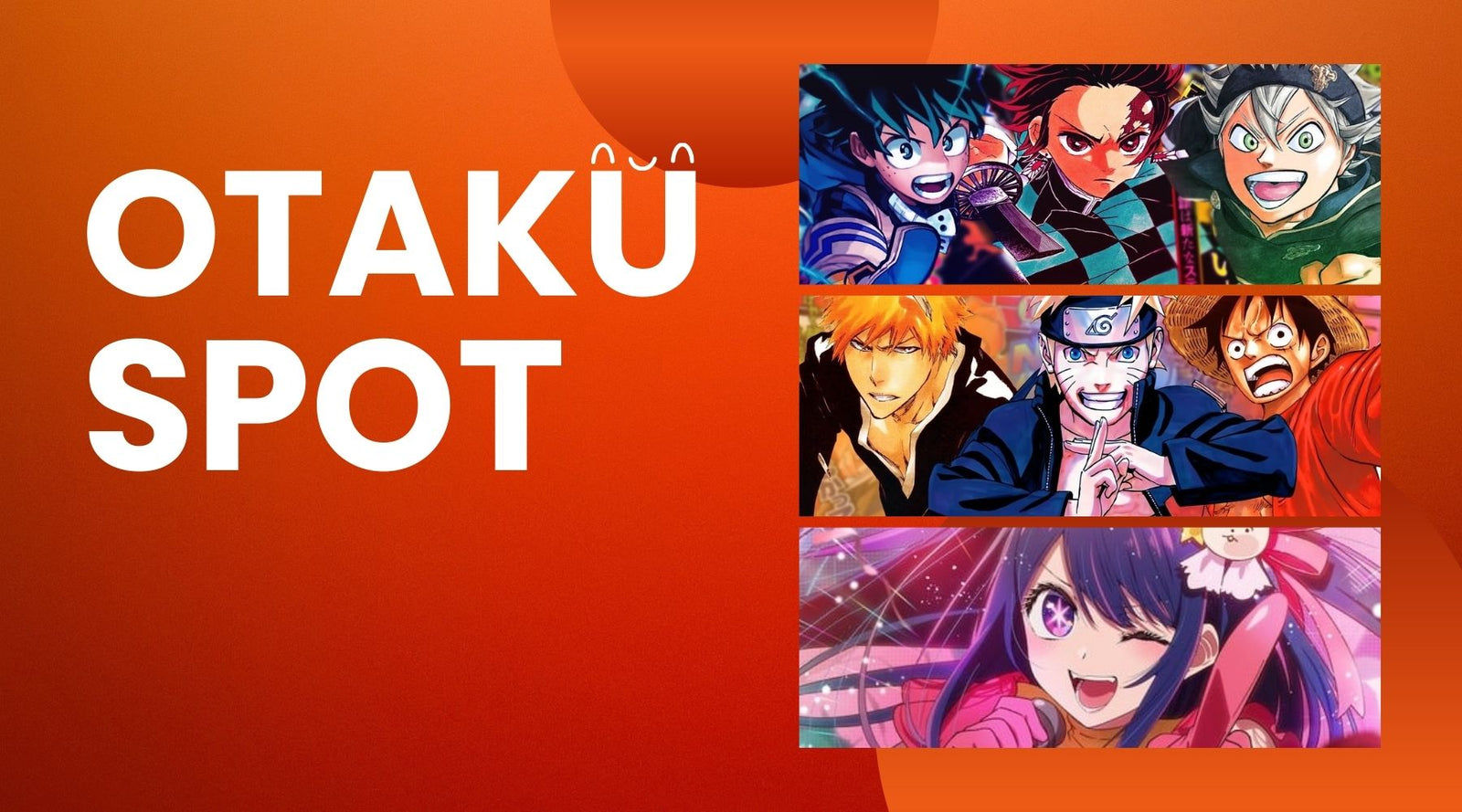 Welcome, dear reader! If you've ever been curious about the world of anime or are looking to introduce someone to this fascinating realm of Japanese animation, you've come to the right place. This guide is designed to help beginners navigate through the captivating and sometimes complex world of anime.

Introduction
Why Anime is a Global Phenomenon
Anime, the term used to describe Japanese animated series and films, has become a global phenomenon in recent years. Its unique visual style, intricate storylines, and memorable characters have captivated audiences worldwide. Unlike typical cartoons, anime spans a wide range of genres and themes, catering not just to children but also to adults.

The Purpose of this Guide: Introducing Anime to Beginners
This guide aims to provide a comprehensive introduction to anime for those who are new to this form of entertainment. We'll cover everything from what anime is, its history, different genres, how to start watching, and even how to make it part of your life. So, whether you're a seasoned fan wanting to introduce a friend to anime or a complete newcomer yourself, this guide should have you covered.

Understanding Anime
Defining Anime: More Than Just Cartoons
Anime, at its core, is a type of animation that originates from Japan. It distinguishes itself from other forms of animation with its unique artistic style, deep narratives, thematic depth, and an emphasis on character development. Anime caters to a wide range of genres, making it a versatile form of storytelling. From action-packed adventures to heart-wrenching dramas, there's an anime out there for every taste.

Brief History of Anime in Japan and Its Influence Globally
Anime traces its roots back to the early 20th century, with works like Katsudō Shashin and Nippāru no Henkei. However, the real boom came in the 1960s with the establishment of anime studios like Toei Animation. The genre gained international fame with shows like 'Astro Boy', 'Naruto', and 'Dragon Ball Z', earning a dedicated global following. Today, anime is a significant part of pop culture, influencing various fields such as fashion, music, and even philosophy.

Important Genres and Themes in Anime
Anime is not constrained to one genre. It explores a plethora of themes and genres, making it accessible to a diverse audience. Some common genres include 'Shonen' (targeted towards young males with themes of adventure, and friendship), 'Shojo' (aimed at young females, often featuring romance and relationships), and 'Seinen' (intended for an older male audience, usually with more complex plots and mature themes).

How to Start Watching Anime
Recommendations for First-time Viewers
If you're wondering where to start, consider watching popular series like 'Cyberpunk: Edgerunners', 'Inuyasha', 'The Melancholy of Harumi Suzumiya', 'Digimon: Digital Monsters', or 'Kakegurui'. These shows offer a good mix of genres and are known for their engaging content, making them ideal for first-time viewers.

The Importance of Selecting the Right Anime Based on Personal Preferences
One of the keys to enjoying anime is selecting the right show that aligns with your personal preferences. If you love action and adventure, anime like 'Naruto' or 'Attack on Titan might be for you. For those who prefer heartfelt stories, shows like 'Your Lie in April' or 'Clannad' are excellent choices. Always remember, there's no one-size-fits-all in anime. It's all about finding what resonates with you.

Subtitles vs. Dubbing: Which One to Choose?
Another choice you'll need to make is between watching anime in its original Japanese language with subtitles (subbed) or watching it dubbed in your native language. While purists argue that subbed versions retain the original context and emotion, dubbed versions can be easier for beginners as they don't require reading subtitles. Ultimately, it's up to your personal preference.

Exploring Different Anime Styles
Traditional vs. Modern Animation Styles in Anime
Anime has evolved over the years, with noticeable differences in traditional and modern animation styles. Traditional anime, like 'Sazae-san', features simpler, hand-drawn animations, while modern anime boasts high-quality computer-generated graphics. Both have their charm and appeal, contributing to the rich tapestry that is anime.

The Role of Manga in Anime Production
Manga, the Japanese version of comic books or graphic novels, often serves as the source material for many anime. Series like 'Death Note' and 'Naruto' originated as manga before being adapted into anime. This close relationship between manga and anime allows for a richer narrative and character exploration, enhancing the viewer's experience.
Understanding the Art of Anime Character Design
Character design is a crucial element in anime, contributing significantly to the series' overall appeal. From the expressive eyes to the colorful hairdos, each aspect of an anime character is meticulously designed to reflect their personality and role in the story. This attention to detail extends to their outfits, accessories, and even mannerisms, making each character distinctive.

Learning from Anime
Using Anime as a Tool for Learning Japanese Culture
Anime serves as a window into Japanese culture, offering insights into their traditions, social norms, and daily life. By watching anime, you'll learn about Japanese festivals, food, school life, and even their business practices. Anime can thus be an entertaining and engaging way to understand and appreciate the nuances of Japanese culture.

Incorporating Language Learning with Anime Viewing
For those interested in learning the Japanese language, anime can be a helpful resource. With its authentic dialogues and varied vocabulary, anime provides a fun and interactive way to pick up new words, and phrases, and understand Japanese speech patterns. Just remember to take it slow and enjoy the process!

Moral Lessons and Philosophical Themes in Anime
Contrary to the belief that anime is just entertainment, many anime series explore profound philosophical themes and moral lessons. Anime like 'Death Note delves into questions of morality and justice, while series like 'Fullmetal Alchemist' ponder the nature of humanity and sacrifice. By engaging with these themes, viewers can gain a deeper understanding of the world around them.

Making Anime a Part of Your Life
Joining Anime Communities and Forums
One of the best ways to fully immerse yourself in the world of anime is to join online anime communities and forums. Websites like MyAnimeList, Reddit's r/anime, and Crunchyroll forums offer platforms for fans to discuss their favorite shows, share recommendations, and even participate in anime-themed events. Joining these communities can enrich your anime viewing experience and connect you with fellow enthusiasts worldwide.

Attending Anime Conventions and Cosplays
Once you've taken a deep dive into anime, you might want to consider attending anime conventions. These events are a fantastic opportunity to meet other fans, participate in cosplay (dressing up as a favorite character), browse merchandise, and even meet anime creators. Some popular anime conventions include Anime Expo in Los Angeles, Otakon in Washington D.C., and Anime Japan in Tokyo.

Becoming an Anime Creator: From Viewer to Animator
If you're artistically inclined and passionate about anime, why not consider creating your own? With software like Adobe Animate and a bit of creativity, you could start bringing your characters and stories to life. While it's a challenging path, becoming an animator allows you to contribute to the vibrant world of anime and perhaps even inspire future fans.

Conclusion
Final Thoughts on Starting Your Anime Journey
Embarking on your anime journey is an exciting adventure filled with captivating stories, unforgettable characters, and a deeper appreciation for Japanese culture. Whether you're watching action-filled shonen classics or diving into the emotional depths of a shojo drama, the world of anime has something to offer everyone. So sit back, pick a series that piques your interest, and start your anime journey today. Happy watching!


---