5 Must-Try Japanese Sweets to Satisfy Your Sweet Tooth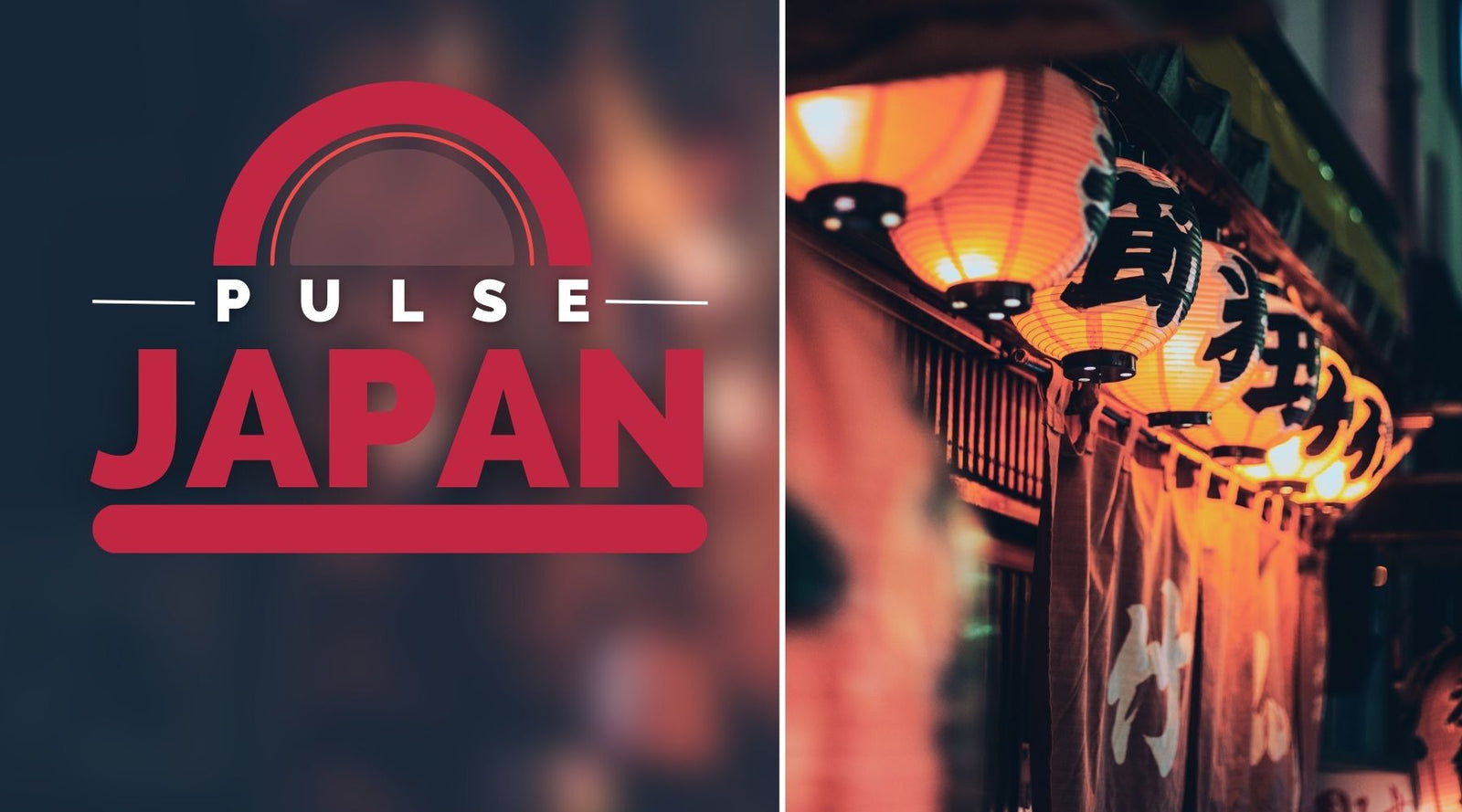 Ah, the world of Japanese sweets – a delightful landscape where tradition meets innovation, and where every bite is a journey of exquisite flavors. This realm of confectionery is not just about satisfying your sweet tooth; it's an art form, a cultural experience, and a testament to Japan's culinary craftsmanship. Whether you're a seasoned dessert aficionado or a curious epicurean explorer, prepare to embark on a delicious adventure as we delve into five must-try Japanese sweets that will make your palate dance in delight. Buckle up, sugar-lovers, for a ride through the sugary streets of Japan!
1. Ichigo Daifuku
A Mochi-Wrapped Delight Filled with Sweet Strawberry Paste
Ichigo daifuku is a beloved Japanese sweet made with mochi (soft, chewy rice cake) wrapped around a sweet filling, usually containing whole strawberries or sweetened strawberry paste. The name "ichigo daifuku" literally translates to "strawberry daifuku," as ichigo means strawberry in Japanese.
Mochi is made from pounded sticky rice called mochigome and has a soft, gooey, chewy texture. Daifuku is a type of mochi stuffed with a sweet filling, like the sweetened red bean paste known as anko. But with ichigo daifuku, the filling consists of pureed or whole strawberries, lending a bright pop of sweet, tart fruitiness.
To make ichigo daifuku, small balls of mochi are flattened into discs and a dollop of strawberry filling, often homemade from fresh strawberries, is placed in the center. The mochi is then folded over the filling and shaped into rounds or rectangles. The final product is a cute, pillowy soft mochi parcel bursting with strawberry goodness in every bite!
The combination of the lightly sweet, tender mochi and the intensely flavored, jammy strawberry center is absolute perfection. Every mouthful delivers a delightful balance of textures and flavors: soft and chewy mochi skin, and smooth and fruity strawberry paste. Ichigo daifuku is commonly enjoyed during springtime in Japan when strawberries are fresh and plentiful.
You'll find ichigo daifuku at Japanese bakeries and confectionery shops, but they are also easy to make at home. For a simple version, use store-bought mochi and good-quality strawberry jam. Or go all out and make mochi from scratch and fill it with homemade strawberry puree. However you prepare them, these cute strawberry mochi parcels are sure to satisfy any sweet tooth!
2. Dorayaki
Sweet Pancakes Filled with Red Bean Paste
Dorayaki is a popular Japanese confection consisting of two small pancake-like patties made from castella cake, stacked together with a filling of sweet azuki (red bean) paste in between. Their sweet flavor, soft and spongy texture, and adorable round shape make them a beloved treat in Japan.
The pancake layers of dorayaki are made with ingredients like eggs, sugar, honey, flour, and milk. They are cooked on a hot plate until fluffy and lightly browned. Once cooled, a dollop of smooth, sweet anko red bean paste is sandwiched between two pancake patties to create the final dorayaki.
Dorayaki is satisfyingly sweet, with the honey-kissed fluffiness of the pancake contrasting nicely with the rich, creamy anko filling. Their petite size makes them perfect as an afternoon snack or dessert. Kids especially love the sweet taste and cute shape.
While often enjoyed as is, dorayaki can also be filled with ice cream, chocolate, or other sweet fillings besides the traditional anko. They can be found at Japanese bakeries, festivals, and cafes. Dorayaki dates back to the early 1900s and was named after a gong used to alert confectioners that the pancakes were ready.
Making dorayaki from scratch takes some skill, but you can use pre-made pancake mixes to simplify the process at home. Or pick up pre-made dorayaki from an Asian grocery store to enjoy their sweet charms anytime. Whether homemade or store-bought, dorayaki is a delightful treat for any occasion.
3. Yatsuhashi
A Cinnamon-Flavored Delight Made of Rice Flour
Yatsuhashi is a traditional Japanese confection with a history going back to the 9th century. It is made from a dough of rice flour, sugar, and water that is steamed until firm, and then cut into small triangular or diamond shapes. A key ingredient that gives yatsuhashi its distinctive flavor is cinnamon.
The basic dough can be enjoyed as is, with a soft, chewy texture and sweet cinnamon aroma. But what makes yatsuhashi extra special is that the solid pieces are often wrapped around a sweet filling, like smooth anko red bean paste. Other popular fillings are fruit jams, nut pastes, or kinako, roasted soybean flour with a toasted, nutty flavor.
No matter the filling, the combination of the subtly sweet, faintly aromatic rice flour shell and rich interior makes yatsuhashi a real treat for the senses. Some varieties are even coated in a layer of cinnamon sugar for extra flavor and crunch.
Yatsuhashi are sometimes shaped into little cups rather than triangles so they can hold more filling. Their petite size and portability make them a great snack or souvenir. You'll find yatsuhashi sold in boxes at train stations, souvenir shops, and confectionery stores all over Japan.
While the production process is quite labor-intensive, requiring specially made steamers, it's possible to make yatsuhashi at home with the right equipment. But they are also readily available pre-made. With its satisfying chew, sweet taste, and aromatic cinnamon essence, yatsuhashi is a Japanese confection worth seeking out.
4. Anmitsu
A Refreshing Dessert Made with Agar Jelly and Fruit
Anmitsu is a traditional Japanese dessert that is light, refreshing, and perfect for summertime. It consists of small cubes of agar jelly, fruit, sweet azuki bean paste, and ice cream or condensed milk, served in a bowl with sweet black syrup.
The jelly pieces in anmitsu are made from agar, a gelatinous substance derived from seaweed. They have a delightfully bouncy, chewy texture. The jelly is served in a bowl along with bite-sized chunks of fresh fruit, like peaches, grapes, mandarin oranges, or strawberries. Sweet red anko bean paste provides a rich contrast.
The ingredients are drizzled in kuromitsu, a dark brown syrup made from roasted brown sugar. It has a deep, almost caramel-like flavor that balances the sweetness. Finally, a scoop of ice cream, often black sesame or vanilla, or a drizzle of creamy condensed milk finishes the anmitsu.
The combination of soft jelly cubes, refreshing fruit chunks, sweet bean paste, and creamy ice cream is sheer summertime bliss. Anmitsu is a traditional treat often served at Japanese cafes, but it's also easy to make at home. Simply prepare agar jelly, cut fresh fruit, and assemble the ingredients in a bowl for a cool, sweet pick-me-up on a hot day.
5. Choco Banana
A Sweet and Decadent Chocolate-Covered Banana
Choco banana is a popular Japanese street food consisting of a fresh banana dipped in melted chocolate or chocolate coating and then frozen. The combination of creamy, sweet chocolate and ripe banana is simple but delicious.
Choco bananas are made by dipping peeled bananas on sticks into melted chocolate or chocolate coating until thoroughly covered. The chocolate quickly hardens into a thin
shell around the banana. The chocolate-coated bananas are then placed in a freezer to fully harden and freeze.
Part of the appeal of choco bananas is their portability - they are easy to eat while walking around and make a great snack on the go. The frozen choco bananas are also refreshing on a hot day, with the cold banana and chocolate contrasting nicely with the warmth.
When you bite into a frozen choco banana, your teeth break through the crisp chocolate shell into the soft, sweet banana flesh inside. The combination of the creamy frozen banana and rich chocolate coating is simply delightful. The chocolate's subtle sweetness pairs perfectly with the ripe banana flavor.
Choco bananas are commonly found at summer festivals and street fairs in Japan, but they are also easy to recreate at home. Simply melt some chocolate, dip peeled bananas, and freeze. Let the bananas thaw for a few minutes before eating so they are not rock hard.
From the fun, hands-on dipping process to the sweet, indulgent taste, choco bananas are a nostalgic and delicious frozen treat. Keep a batch in the freezer for an easy way to satisfy a chocolate and banana craving!
-
In conclusion, Japan is truly a sweet tooth's paradise, with so many unique, irresistible treats to enjoy. From mochi-wrapped ichigo daifuku and pancake-like dorayaki to cinnamon-laced yatsuhashi and refreshing anmitsu, Japanese confections offer delightful textures, aromas, and flavors. And simple pleasures like frozen choco bananas bring back childhood memories. Satisfy your cravings and your sense of adventure by trying some of these amazing Japanese sweets.
---