5 Japanese Board Games You Need to Try Out From 51 Worldwide Classic Games!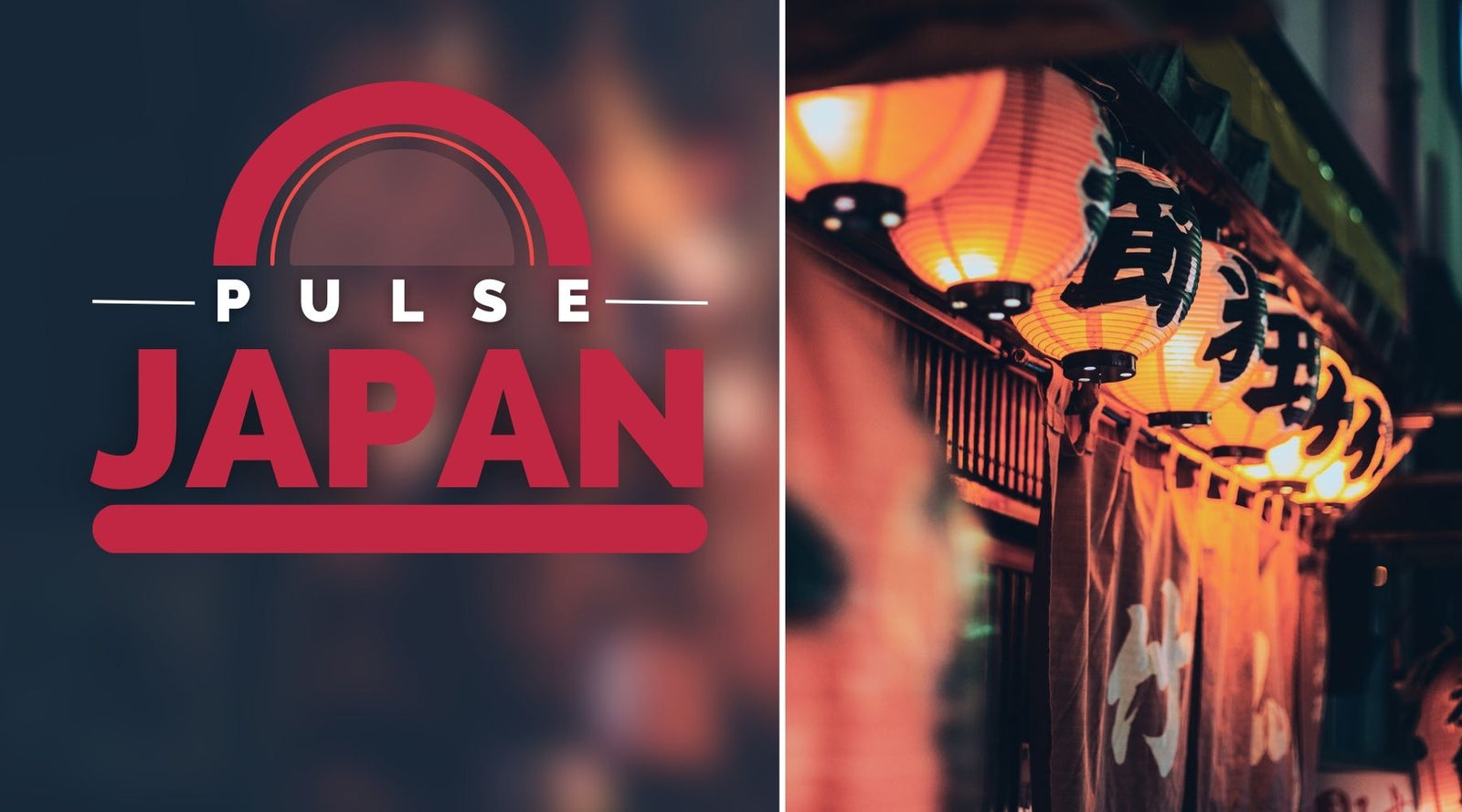 Japan has a rich history of traditional board games that have entertained people for centuries. These games are not just about fun, they also reflect the culture and values of the country. From strategic warfare simulations to serene pattern formations, Japanese board games offer a variety of unique experiences that captivate both beginners and experienced players alike.
If you're a fan of the videogame Clubhouse Games: 51 Worldwide Classics that was on the Nintendo Switch, there are five Japanese board games from this set that you simply must try. Each game is distinct in its gameplay, requiring different levels of strategy, skill, and sometimes, a little bit of luck. Whether you're looking for a challenging mental workout or a relaxing pastime, these games will provide an engaging and culturally immersive gaming experience.
5 Top Traditional Japanese Board Games
Shogi: Chess with a Japanese Spin
Shogi, known as Japanese chess, is a popular and classic strategy board game in Japan with a long history dating back over 1000 years. Like chess, the objective is to checkmate your opponent's king, however, in shogi captured pieces can be returned to the board and used against your opponent. This adds an extra layer of strategy and complexity as players must consider how to use their captured pieces effectively.
Shogi is played on a 9x9 board with a starting layout similar to chess. Each player has 20 pieces with different moves - ranging from pawns to rooks, bishops, and a king. The major difference in gameplay from chess comes from the 'drop rule' - where captured pieces change sides and can be dropped back onto the board as your own. This allows for extremely dynamic and complex games as the board position is constantly shifting.
Top professional shogi players study openings and common strategies just like in chess. However, games are often extremely wild and tactical due to the drop rule. Players must balance long-term positioning and tactics with effectively using captured pieces to launch counterattacks. There are several popular professional leagues and tournaments for shogi in Japan, and top players even attain celebrity status.
For any chess fan, shogi is a must-try variant that adds new dimensions to the classic game. It rewards flexible thinking, creativity, and the ability to effectively use every piece at your disposal. The drop rule and captured pieces mean the pace of the game can shift rapidly, keeping both players on their toes.
Takoyaki: Delicious Name, Fun Game!

Takoyaki is a delightful board game named after the popular Japanese street food. While it doesn't involve cooking octopus balls, the game does require a good deal of strategy and foresight.


This game is played on a 4x4 grid, with numbers from 1 to 16. The objective of Takoyaki is to flip all your cards face down before your opponent does. Each player takes turns flipping cards based on dice rolls, which makes the game a blend of luck and strategy.

At the start of the game, all cards are placed face up. Players then roll two six-sided dice and can choose to flip any card that corresponds to the sum of the dice, the individual numbers rolled, or the difference between the two numbers. For example, if a player rolls a 3 and a 5, they can flip the cards numbered 3, 5, 8 (the sum), or 2 (the difference).

What makes Takoyaki interesting is its strategic element. Since you can flip cards based on different calculations, you need to think ahead and consider which cards to flip to maximize your chances in future turns. This involves predicting what numbers you might roll next and considering what options your opponent has.

The unpredictability of the dice rolls adds an exciting layer of uncertainty to the game. Just when you think you're about to win, a lucky roll from your opponent could turn the tables. On the other hand, a seemingly bad roll might just give you the opportunity you need to make a comeback.

In short, Takoyaki is a fun and engaging game that combines luck and strategy. It's easy to learn but offers enough depth to keep players interested. If you enjoy games like Backgammon or Yahtzee, you'll likely find Takoyaki to be a refreshing and enjoyable addition to your board game collection.
Gomoku: Simple at First, But Built to Last!
Gomoku, also known as Five in a Row, is an easy-to-learn but hard-to-master abstract strategy game. Played on a Go board, the rules are simple - players take turns placing stones on the intersections, aiming to get 5 in a row horizontally, vertically or diagonally to win. Seems easy, right?
While beginners may play random moves, Gomoku strategy runs deep. Experienced players use openings to quickly control the board, force their opponent into bad positions, and set up traps. Defensive play is essential to avoid leaving an opening for your opponent. Developing chains of stones gives you threats in multiple directions.
Gomoku really shines as a 2 player game - you can play online or in person. The alternating stone placement leads to dynamic back-and-forth play requiring foresight, discipline and creativity. Trapping your opponent's stones while scheming multiple steps ahead to threaten five in a row is extremely satisfying.
For new players, Gomoku is very accessible and easy to learn. But over time you'll discover deeper strategies as you gain experience. With endless possibilities every game, Gomoku keeps you coming back. Give it a try for a simple but strategic game that's stood the test of time.
Japanese Mahjong: New Twists on an Old Favorite
Mahjong is a popular tile-based game originating from China that has many regional variations. Japanese mahjong, known as Riichi Mahjong, plays with a unique set of rules and gameplay mechanics while keeping the core ideas. It's a fun, social game with new twists for experienced mahjong players.
Japanese mahjong is played with a set of 34 tiles with three suits along with honor tiles. The goal is to make melds and sets to form a winning hand. The gameplay has some familiar elements like draws, discards, and stealing a critical tile to win. However, Japanese mahjong also incorporates unique mechanics like Dora tiles that change the scoring.
An interesting difference is the lack of Kongs or Pongs - players cannot claim tiles to make sets from other player's discards. This forces more strategic thinking to make the best hands from your own draws. Luck plays a role but skillful play using risks and rewards will win the day.
For fans of mahjong or newcomers, Japanese-style mahjong offers an entertaining change of pace. The new tile set and variable mechanics like Dora keep games exciting and unpredictable. Try Japanese mahjong for more tile-based gaming fun!
Hanafuda
Hanafuda is a traditional Japanese card game that dates back to the 16th century. It uses a beautiful deck of cards decorated with colorful images of flowers and animals. Each of the 12 suits represents a different month, and players match cards by month and point value to capture tricks.
The objective is to gain points by collecting cards in combinations and sequences. Play starts with 8 cards dealt to each player. On each turn, players draw from the deck and discard to improve their hand. If they can match by month and point value, they capture the trick and gain a point.
Hanafuda gameplay has a fun tempo, with quick rounds and constantly changing hands. It rewards observational skills to track which cards are in play and strategic thinking to time captures. Games often feel close to leading changes, keeping the outcome uncertain until the end.
The gorgeous artwork and seasonal theme give Hanafuda a unique style. It's an approachable game for new players while offering enough depth for experienced gamers. If you enjoy rummy-style games give Hanafuda a try for fast-paced Japanese card game fun!
Conclusion
So there you have it - a delightful buffet of Japanese board games, each serving up its own unique blend of strategy, luck, and cultural charm. From the chess-like battles of Shogi to the deliciously fun Takoyaki, the strategic depth of Gomoku, the thrilling twists of Japanese Mahjong, and the beautiful simplicity of Hanafuda, there's something for everyone in this lineup.

Whether you're a seasoned board game connoisseur looking to add a dash of Japanese flair to your collection, or a newbie just dipping your toes into the world of tabletop gaming, these games offer a rich taste of Japan's gaming culture. They might not come with a side of sushi or a cup of matcha, but they'll certainly serve up hours of entertainment and mental stimulation. So why not roll the dice (or flip the cards, or place the tiles) and dive into the captivating world of Japanese board games? You never know, you might just find your new favorite pastime!
---