10 R-Rated Anime Series with Dark Comedy to Push Humor's Boundaries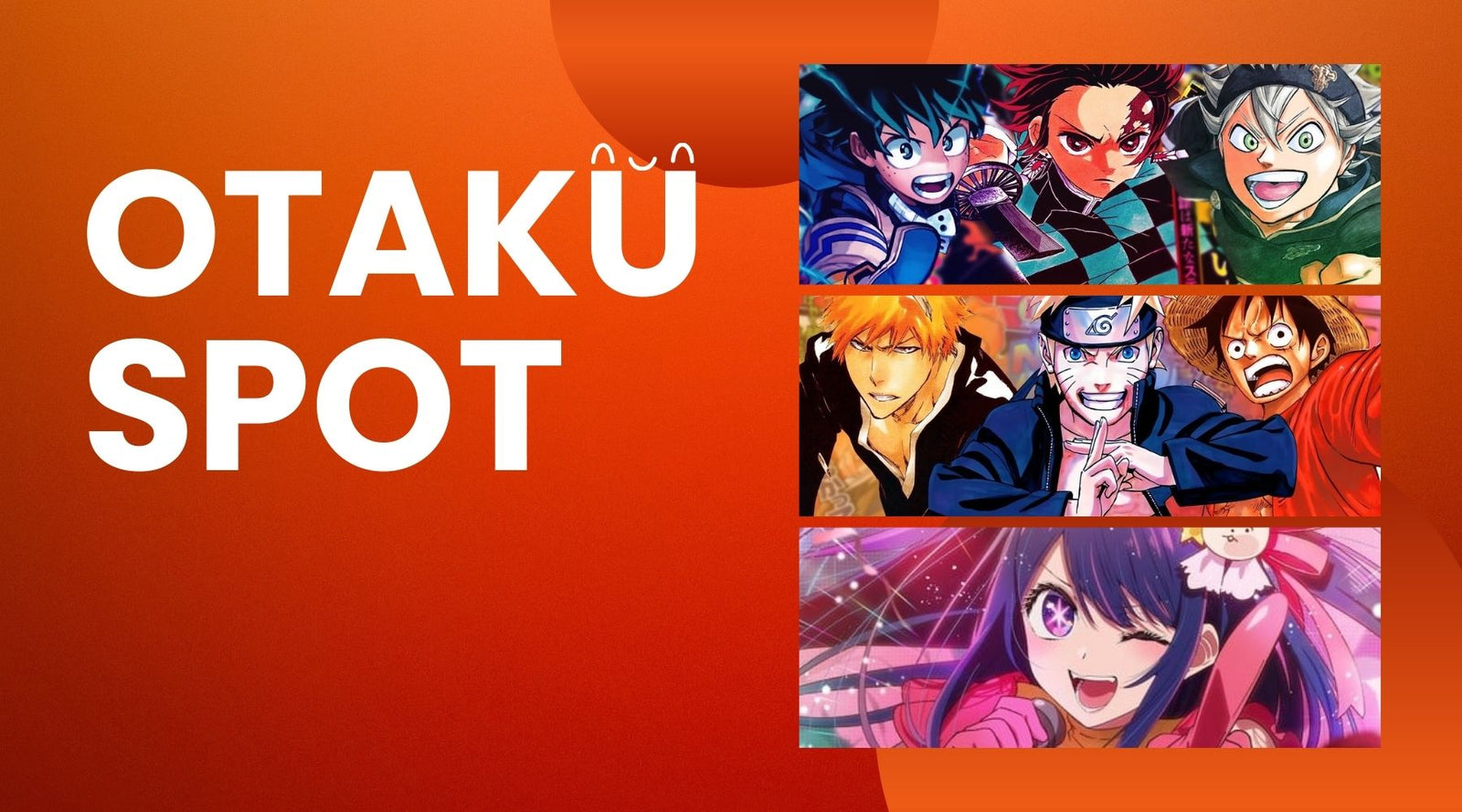 If you're a fan of anime and black humor, you've come to the right place. This is a guide to some of the best R-rated anime series that have successfully pushed the boundaries of comedy, presenting humor in its darkest yet most enjoyable form. Prepare for a rollercoaster ride through ten unique anime series that have redefined the genre with their audacious wit and twisted humor.
Introduction
What is Dark Comedy Anime?
Before we dive into our list, it's crucial to understand what dark comedy anime entails. Dark comedy, also known as black humor or gallows humor, is a comedic style that plays with serious, disturbing, or taboo subjects, often dealing with issues such as death, violence, and existential dread. In anime, this type of humor is taken to another level, as the medium allows for exaggerated expressions, situations, and characters that are not possible in real-world settings. Thus, dark comedy anime often presents its audience with a hilariously twisted portrayal of reality that can be both entertaining and thought-provoking.
Why R-rated dark Comedy Anime is So Popular?
Dark comedy anime has a significant following for several reasons. Firstly, it offers a refreshing break from the usual comedic tropes present in mainstream media. While edgy and sometimes gruesome, the audacious humor in these series also probes deeper into the human psyche, exploring themes that other genres might avoid. Moreover, the R-rating implies mature content, which appeals to adult viewers who crave more complex narratives and character development. It's this unique blend of humor, introspectiveness, and adult-oriented content that makes R-rated dark comedy anime so popular.
10 R-Rated Anime Series with Dark Comedy
"Gintama"
Starting off our list is "Gintama," a series known for its absurd humor and parody of other anime. Set in an alternate Edo period where aliens have invaded the earth, the story follows Gintoki Sakata, an eccentric samurai who does odd jobs to make ends meet. The show's comedy often stems from its bizarre situations and the characters' ridiculous reactions to them, making it a perfect fit for fans of offbeat humor.
"Detroit Metal City"
Next up is "Detroit Metal City," a hilarious tale about a gentle indie musician who moonlights as the lead singer of a death metal band. Despite its heavy themes of duality and societal expectations, the series never misses a chance to inject humor into its narrative. With its crude jokes and outrageous scenarios, "Detroit Metal City" offers a comical view of the music industry that will leave you in stitches.
"Ghost Stories"
"Ghost Stories," originally a horror anime, gained notoriety for its English dub that transformed the series into a dark comedy. The dubbing team was given free rein to rewrite the script, resulting in a series full of irreverent humor, pop culture references, and even some controversial jokes. This creative liberty taken with "Ghost Stories" makes it a unique entry in the world of dark comedy anime.
"Arakawa Under the Bridge"
Moving on, we have "Arakawa Under the Bridge," a series that presents its dark humor through an ensemble of quirky characters living under a bridge. The protagonist, a successful businessman named Kou, ends up indebted to a homeless girl and thus begins his bizarre new life among the bridge's eccentric inhabitants. Its absurd scenarios and twisted humor make it a standout in the realm of dark comedy anime.
"Sayonara, Zetsubou-Sensei"
"Sayonara, Zetsubou-Sensei" is a dark comedy anime that tackles themes of despair and suicide with a humorous twist. It follows the life of a perpetually depressed teacher and his diverse group of students, each dealing with unique issues. Despite its heavy subject matter, the series manages to maintain a light-hearted tone, thanks to its clever writing and comic timing.
"Prison School"
Next on our list is "Prison School," an anime that takes the concept of school punishment to outrageous lengths. When a group of boys are sent to a prison-like school facility as punishment for peeping, they must navigate through a series of hilarious and often uncomfortable situations. This anime utilizes its crude humor and adult themes expertly to bring forth laughter from its audience.
"Cromartie High School"
"Cromartie High School" is another gem in the realm of dark comedy anime. It tells the story of Takashi Kamiyama, a regular student in a school filled with delinquents. The anime is renowned for its absurd humor, surreal situations, and parody of the 'tough-guy' trope common in other series. Its unique brand of comedy will keep you entertained throughout.
"Shimoneta"
In "Shimoneta," we get a glimpse of a dystopian Japan where lewd material and behavior are outlawed. The story follows two high school students rebelling against this oppressive society through risqué humor and innuendos. Its clever commentary on censorship and freedom of expression, coupled with its raunchy humor, makes "Shimoneta" a must-watch for fans of dark comedy anime.
"Excel Saga"
Coming up next is "Excel Saga," an anime that parodies everything from Hollywood movies to Japanese pop culture. It follows the adventures of Excel, a hyperactive girl working for a secret organization bent on world domination. With its rapid-fire jokes and absurd plots, "Excel Saga" is a wild ride that will leave you laughing till the end.
"Golden Boy"
Finally, we have "Golden Boy," a coming-of-age story filled with adult humor and slapstick comedy. It centers around Kintaro Oe, a greeter who travels Japan taking odd jobs and getting into various hilarious situations. Its mature content, combined with its humorous portrayal of life's awkward moments, makes "Golden Boy" a classic in the genre of dark comedy anime.
Conclusion
Summing Up the Engaging World of R-Rated Dark Comedy Anime
Exploring the world of dark comedy anime is an exciting journey. Unlike traditional comedy anime, these series dare to tread unconventional paths, making us laugh at things that we wouldn't usually find funny. From absurd situations and eccentric characters to caustic wit and satirical commentary, these R-rated anime series have embraced the darker side of humor, providing a unique viewing experience that's both exciting and thought-provoking.
Whether it's the irreverent humor of "Gintama," the audacious antics in "Detroit Metal City," or the controversial jokes in "Ghost Stories," these series push the boundaries of what's considered humorous. They challenge our perceptions, make us question societal norms, and above all, entertain us with their bold and unconventional humor.
So if you're looking for a fresh perspective on comedy, give these R-rated dark comedy anime series a shot. You might find yourself laughing at the most unexpected moments, and perhaps gain a new appreciation for this daring genre of humor.
---