10 Must-Visit Spots in Akihabara: Anime and Gaming Heaven for All Otaku Fans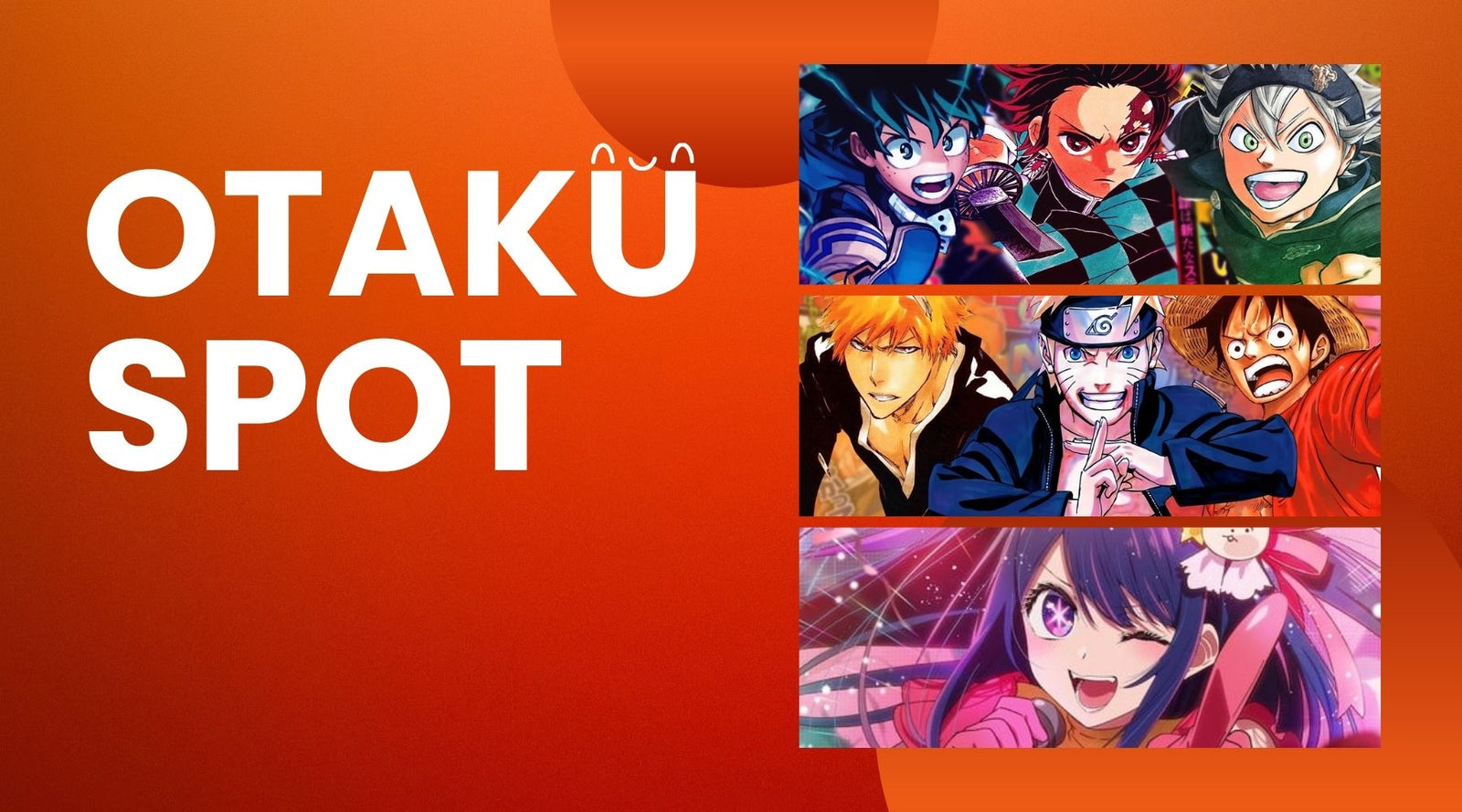 Welcome to the electrifying world of Akihabara, Tokyo's vibrant hub for anime, manga, and gaming enthusiasts! Known as the 'Otaku Mecca', Akihabara is a dazzling district that never sleeps, brimming with colorful billboards, neon-lit streets, and the energetic hum of bustling activity. Whether you're a die-hard Otaku fan, a casual gamer, or just a curious traveler, this iconic neighborhood promises an unforgettable journey into the heart of Japan's pop culture. In this blog post, I'll be guiding you through 10 must-visit spots in Akihabara, offering a glimpse into the fascinating universe of anime, gaming, and beyond. So, buckle up and prepare to dive headfirst into this exhilarating world where fantasy meets reality!
A Quick Description of Akihabara
Akihabara, often referred to as 'Akiba' after a former local shrine, is a district located in the central part of Tokyo, Japan. This vibrant area is famous worldwide as the center of Japan's otaku (die-hard fan) culture. A hub for electronics shops, maid cafes, anime and manga boutiques, and gaming arcades, Akihabara is truly a paradise for anyone interested in pop culture and technology.

Akihabara's streets are a riot of color and sound, filled with stores selling everything from the latest gadgets and electronic parts to collectible figurines and comic books. Neon signs flash everywhere you look, advertising a myriad of products and services that cater to every imaginable facet of otaku culture.

Maid cafes, where waitresses dress up in maid costumes and treat customers as masters and mistresses, are a unique feature of this district. The area is also renowned for its "Gachapon Kaikan", vending machine-dispensed capsule toys which are hugely popular among locals and tourists alike.

Furthermore, Akihabara is home to numerous video game stores and arcades, some of which are multi-story complexes dedicated entirely to gaming. It's not uncommon to see people dressed as their favorite anime or manga characters, adding an extra layer of charm to this lively neighborhood.

In short, Akihabara is a fascinating blend of modern technology, pop culture, and traditional Japanese elements. Its energy, eccentricity, and the sheer variety of experiences it offers make it a must-visit destination for anyone traveling to Tokyo. Whether you're a passionate otaku, a tech enthusiast, or simply a curious traveler, Akihabara promises a unique and unforgettable experience.
1. Mandarake: Akihabara's Largest Store
Mandarake is the largest store in Akihabara catering to anime, manga, and gaming fans. Spread over 8 floors, it stocks a mind-boggling collection of new and used merchandise. You can find rare vintage games and consoles, as well as figurines, plushies, posters, and other goods related to your favorite anime, manga, and games. Hardcore collectors flock to Mandarake to hunt for rare finds and limited edition items. Even if you're just an anime fan looking for a Sailor Moon t-shirt or a retro Famicom game, you'll be spoilt for choice here. Don't miss out on this mecca for otaku in Akihabara.
Given its massive size and extensive collection, Mandarake is the best place in Akihabara to find hard-to-find and rare anime and manga merchandise. They have items decades old that you won't find anywhere else. Browse multiple floors to discover vintage Pokémon cards, out-of-print art books, limited edition figurines of niche anime characters, retro consoles and games in their original packaging, and more. The sheer variety is unbelievable - they have everything from common mainstream items to obscure, rare collector's pieces. Make sure to comb through their shelves carefully because you never know what hidden treasures you might uncover.
2. Akiba Culture Zone: For Otaku Wannabes and Newcomers
The Akiba Culture Zone is a perfect introduction to Akihabara for first-time visitors. This multi-floor complex tries to recreate the fantasy world depicted in anime and games through themed decor, interactive exhibits, and whimsical photo spots. There's a replica steam locomotive carriage, real-life Mario Kart cars, virtual reality experiences, and more. You can try activities like an archery dojo, a ninja training room, maid and butler cafes, and video game bars. The vibrant decor and cosplayers aim to immerse you in the otaku culture. It's ideal for otaku wannabes and newbies looking for a fun, amusing experience.
This is the spot to get an overview of Japanese pop culture and otaku subculture. The Akiba Culture Zone offers a beginner-friendly introduction with various themed floors showcasing different aspects - anime, manga, games, music, idols, etc. You can learn about the history and evolution of each genre through displays and exhibits. There are photo spots and fun activities themed after popular series like Evangelion, Dragon Ball, and more. You'll get a broad taste of what the Japanese otaku subculture is all about by exploring this creative space. It's a lighthearted primer before diving into Akihabara's massive hardcore otaku shopping scene.
3. Super Potato: Retro Gaming Heaven
Take a nostalgic trip down memory lane at Super Potato, a retro gaming paradise. This store is heaven for old-school gamers with its enormous selection of vintage games and consoles. You can spend hours browsing shelves full of Famicom, Super Famicom, Game Boy, Genesis, Saturn, Dreamcast, and more. The best part is you can try out games for free on working consoles set up in-store. Play Super Mario on the Famicom, Sonic on Sega Genesis, or Metal Gear Solid on PlayStation. Relive classics you loved as a kid or experience iconic retro games for the first time. Super Potato is a must-visit in Akihabara for its unrivaled collection of old-school games.
In addition to the gaming museum-like atmosphere, Super Potato also allows you to purchase the thousands of games in their collection. You can find rare, out-of-print titles as well as accessories like controllers and memory cards. The prices are reasonable too. It's a retro gamer's paradise with shelf after shelf of games for Nintendo, Sega, Sony, and Microsoft consoles. You might stumble upon that rare game you could never find as a kid. With multiple floors of games, Super Potato is the top spot in Akihabara to purchase classic, vintage video games across decades of gaming history.
4. Sofmap: Ultimate Electronic Shopping
Sofmap is a gigantic electronics store spread over multiple floors and buildings. You can find everything tech and gaming related here - computers, laptops, cameras, smartphones, tablets, VR gear, home appliances, video game consoles, and more. With both new and used products available, you can grab the latest gadgets or find deals on older models. Sofmap stocks both Japanese and international electronics brands. Tech lovers can browse for hours checking out the enormous selection. Don't forget to ask for tax-free shopping if you're a tourist.
One of the best things about Sofmap is its extensive collection of used and open-box electronics. You can find previous-generation gadgets like phones, cameras, laptops, and consoles at heavily discounted prices. Items are neatly organized by product type and condition grade so you can find great bargains on gear in excellent working condition. Keep an eye out for rare Japan-only Sony or Nintendo items. With multiple stores around Akihabara, you're sure to uncover amazing deals on used tech and gaming gadgets at Sofmap.
5. Laox: Town's Department Store
Laox is Akihabara's biggest department store spanning eight floors. Otaku visitors should head to the Laox Duty-Free Main Store which has an entire floor dedicated to anime and manga merchandise. You'll find a wide selection of anime figurines, plush toys, t-shirts, bags, accessories, and more from popular series. Other floors have music, movies, video games, and electronics. There are tax-free discounts and bargains to be had. You can also book tour packages at Laox's travel agency. It's a one-stop shop in Akihabara to pick up otaku goods alongside general shopping.
In addition to anime goods, Laox is also a great place to check out the latest electronics and tech gadgets. They have floors dedicated to cameras, laptops, smartphones, home appliances, and more. You'll find not just Japanese brands but also popular international ones like Apple, Samsung, Sony, etc. Prices are competitive and they often run promotions and sales. Don't forget to take advantage of tax-free shopping if you're a tourist. Visit Laox to combine anime shopping with browsing the newest digital cameras, laptops, electronics, and more.
6. Yodobashi Camera: A Mecca for Camera Fans
Yodobashi Camera is a massive electronics superstore with an entire floor devoted to cameras. This is the top spot in Akihabara to browse and buy cameras, lenses, and photography accessories. You'll find all the major brands like Canon, Nikon, Sony, Fujifilm, Olympus, etc. The collection ranges from entry-level DSLRs for beginners to high-end professional models. Test out cameras at the demo stations. Attendants are also available to provide advice and recommendations. Check out tripods, camera bags, lenses, flashes, and other gear. With 9 massive stores in Tokyo, Yodobashi Camera is a photography lover's paradise.
The knowledgeable sales staff at Yodobashi Camera are happy to provide guidance to help you pick the perfect camera. Tell them your skill level, budget, and interests, and they can recommend options tailored specifically to you. You can test cameras and lenses to see which feels best. The staff will patiently answer any questions you have about specifications, features, and usability. Their expertise really helps first-time buyers understand what to look for. Don't be shy to ask the staff for their opinions - their insight makes camera shopping much easier.
7. Radio Kaikan: Home of Anime and Manga Goods
Radio Kaikan is a building filled with stores catering to anime, manga, and idol fans. Inside you'll find around 30 stores spanning 10 floors selling official merchandise, toys, apparel, music, and more from popular series. Get your fill of One Piece, Naruto, Evangelion, Gundam, Detective Conan, Idolmaster, and other hits. Dive into the ocean of goods to find rare items. Lose yourself for hours browsing floor after floor of anime and manga stores. With its incredible concentration of shops, Radio Kaikan is an otaku shopping paradise.
The bustling crowds inside Radio Kaikan add to the electric otaku atmosphere. Join hordes of fellow anime and manga fans excitedly shopping for their favorite characters and series. There's an infectious energy being surrounded by so many enthusiastic otaku. Chat with others who share your interests. Snap photos of impressive cosplay. Check out what merchandise has everyone buzzing. Feed off the infectious enthusiasm while you explore the endless anime and manga stores. The crowds make Radio Kaikan feel like the heartbeat of Akihabara.
8. Gachapon Kaikan: Get a Surprise
Gachapon Kaikan houses nothing but walls of gachapon machines - those iconic Japanese capsule toys. It's the biggest collection of gachapon in one spot, with around 450 machines. Each one dispenses a surprise toy encased in a plastic ball. You don't know what you'll get until you turn the crank. It's fun shopping by the element of surprise rather than choosing a specific item. Will your capsule contain an ultra-rare piece? Or your favorite anime character? Take a chance and enjoy the excitement of discovering a random toy.
For anime fans, the gachapon machines offer a fun way to expand your merchandise collection. Many machines contain popular series like Demon Slayer, Jujutsu Kaisen, Spy x Family, Attack on Titan, and more. You can get unique figurines, keychains, plushies, and miniatures. Since the toys are randomly dispensed, you never know when you might get a rare character. It's thrilling trying your luck to complete your collection. Anime lovers will find gachapon heaven at Gachapon Kaikan.
9. Gundam Cafe: A Place for Gundam Fans
The Gundam Cafe is the place to go if you love the iconic mecha franchise.
The Gundam Cafe is the place to go if you love the iconic mecha franchise. The cafe brings the world of Gundam to life with themed food, drinks, decor, and merchandise. Meals come with special containers modeled after Gundam robots. The food and drinks are designed to mimic scenes and elements from the series - try the RX-78-2 Gundam Curry or the Zaku Amazing Shake. There's also a gift shop with exclusive Gunpla models, collectibles, apparel, and more. Fans can surround themselves in the immersive Gundam environment.
The highlight of the Gundam Cafe is being able to see massive detailed Gundam models up close. The cafe features life-size replicas of popular mobile suits from the original Gundam series, Zeta Gundam, Gundam Wing, and more. Get up close to photograph and admire every detail and joint. There are also showcase displays of intricate Gundam model kits. It's amazing to view the sheer craftsmanship of these iconic mecha designs. Diehard Gundam fans will be in heaven surrounded by detailed replicas and models.
10. Akihabara UDX: Shopping and Entertainment
Akihabara UDX is a modern complex with shopping, dining, and entertainment all in one spot. The Akiba CORE section has electronic stores selling the newest tech gadgets, anime goods, gaming gear, hobby items, and more. Check out the trends and products that otaku are buzzing about. Visit the Pokémon Center for limited edition plushies. Try VR experiences at VR Zone Shinjuku. Shop for the latest digital cameras. As a showcase of Akihabara culture, UDX is great for discovering what's new.
In addition to shopping, UDX offers plenty of entertainment like movies and karaoke. The Toho Cinemas show only the most popular anime films and Hollywood blockbusters. Belt out tunes in the specialized anime song karaoke booths - sing along to your favorite anime openings! There are also stores selling anime music CDs and merchandise. After a long day of shopping, recharge with a film or karaoke session right in the building. 
Conclusion
In conclusion, Akihabara is a vibrant, pulsating neighborhood that encapsulates the heart and soul of Japan's otaku culture. From massive multi-story stores filled with anime and manga goods to quaint cafes that immerse you in your favorite series' world, every corner of Akihabara promises an adventure. Whether you're a die-hard otaku, a gaming enthusiast, or a tech lover, there's something for everyone in this buzzing district.
So why wait? Pack your bags and set off on a thrilling journey into the electrifying world of Akihabara. Embrace the otaku spirit, dive into the fantasy realm where reality meets imagination, and create unforgettable memories in Tokyo's anime and gaming paradise.
---